Product description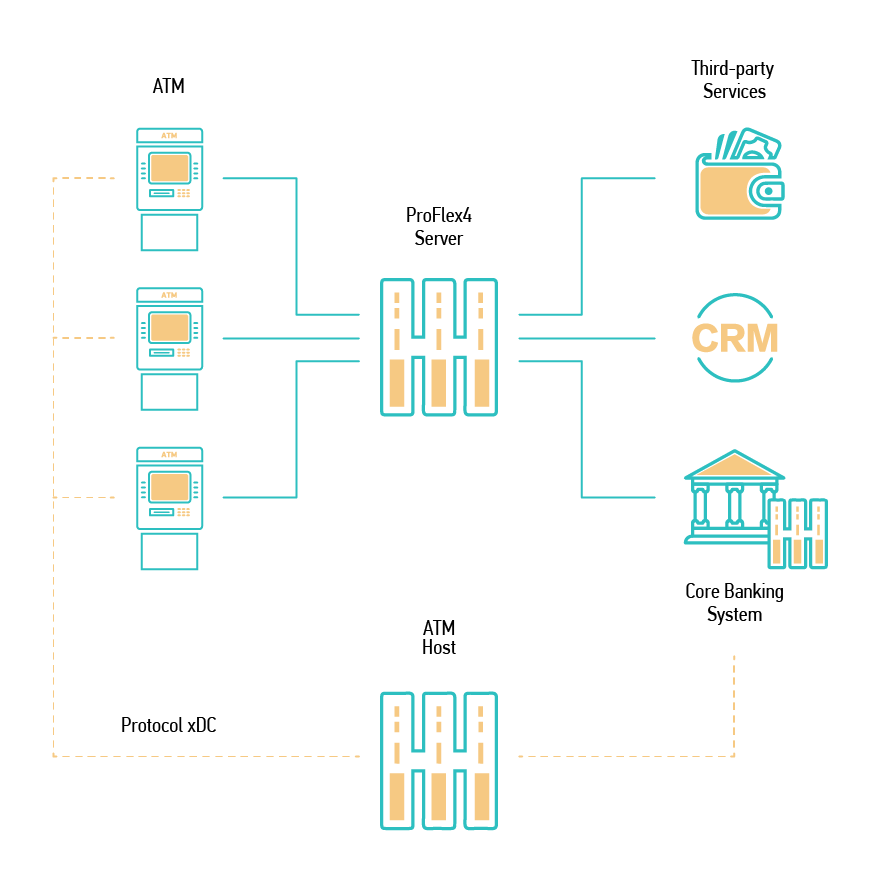 In the emerging omnichannel banking environment, it is vital that banks offer their customers an enhanced user experience. With ProFlex4, the new multivendor ATM software, banks can modernize and optimize their ATM user interfaces using the latest web technology.

Moreover, new service concepts – such as cash withdrawals using a smart phone instead of a bank card, or personalized user interfaces – are easy to implement with ProFlex4. Thus banks can position themselves as modern financial service providers and allow consumers to make withdrawals much faster.
True to its motto 'omni. easy. open.' the omnichannel solution can be deployed easily and cost-effectively and is open to multivendor operation. Banks can use it themselves to add up-to-date new offers to their ATMs and design individual user interfaces, or they can turn to Diebold Nixdorf's Software and Professional Services for development and integration.
Either way, ProFlex4 opens up a new world of opportunities for banks to reach customers across all touch-points – swiftly, efficiently and cost-effectively.


Functions and features
Augmented ATM features
The solution enables standard ATM functionality with extra features such as payment processing, currency exchange and fast cash withdrawal.
Personalized interface
The user interface of each device is adapted to meet client needs. The user sets up the standard language and necessary function button. Saved settings synchronize with all bank ATMs.
Implementing Web technologies
Solution benefits from modern HTML5 and CSS3 technologies that ensure the customer experience to match current web standards.
Omnichannel banking
Introducing Profl ex4 renders the ATM a key point of client interaction with the bank. The system unifies mobile banking, Internet banking and usual bank branch operations in an omnichannel environment.
Touchscreen support
Next-level visualization on a device with a touchscreen monitor provides a completely new customer experience.
Enhanced device availability
The solution includes scenarios that respect the needs of handicapped individuals. Available functions include action voiceover and high contrast screen mode.
Functions and opportunities
Attracting and keeping the client's attention
A more attractive interface design and scenarios whose utility has been proven in practice make client interaction simple and convenient.
Business analytics
The platform collects client interaction data and defines the most useful device functions for each individual client for each individual ATM.
Simplifying project deployment
ProFlex4 allows new functions to be introduced much faster with less technical personnel involvment in the maintenance process.